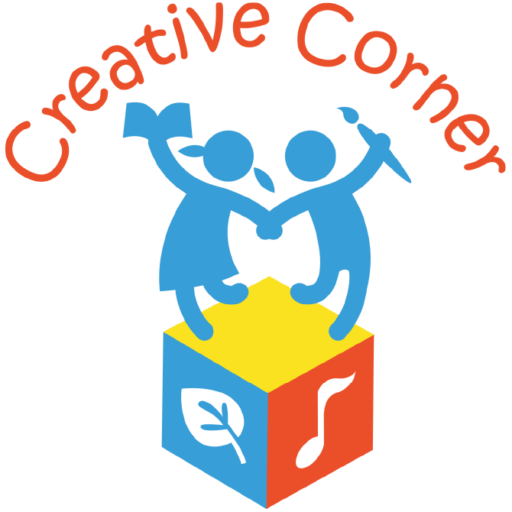 LEARNING THROUGH THE POWER OF PLAY
About Us
Founded in 1982, Children's Creative Corner Co-operative Nursery School is in the heart of Bloor West

Village

.
In 1976 Carolyn MacKay, head of the Family Studies Department at Western Technical-Commercial School, founded a pre-school program with the support of Principal Barry Stroud. One of the driving motivations was to provide Family Studies students with the opportunity to learn by active participation with children in a play environment.
An empty classroom was transformed into a play school and children were recruited by means of an advertisement in The Villager (Bloor West) and fliers posted throughout the area. There was great demand for spaces in the school from this baby-boomer neighbourhood. The play school was held every morning for three weeks in the fall and three weeks in the spring. This proved to be the forerunner of our Co-operative.
In 1982, under the leadership of Principal Barry Stroud, the staff at Western Technical-Commercial School generously offered to share their talents and resources with the new Co-operative. After much negotiation and hard work, the play school evolved into Children's Creative Corner Co-operative Nursery School, which operates and functions entirely separately from Western Technical Commercial School.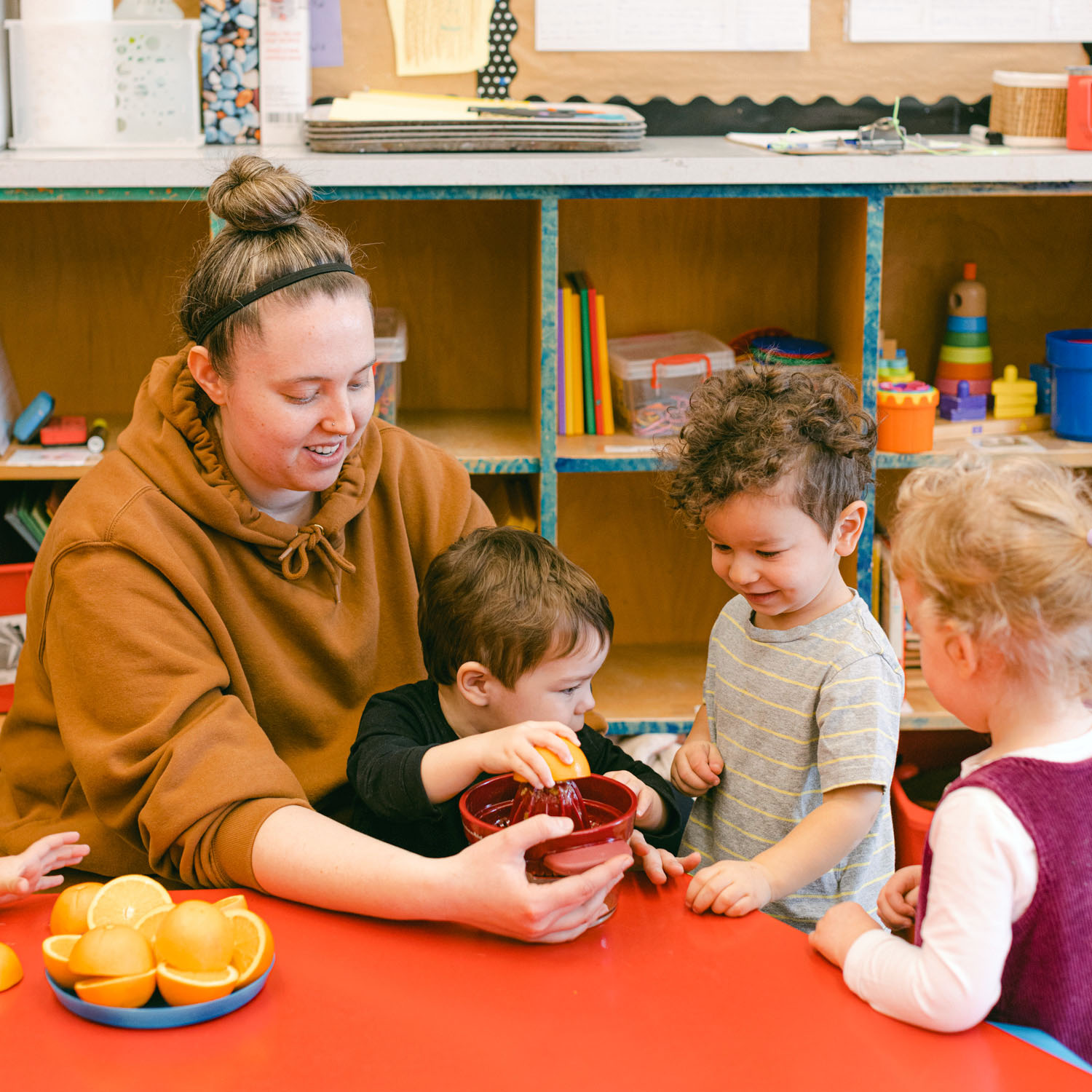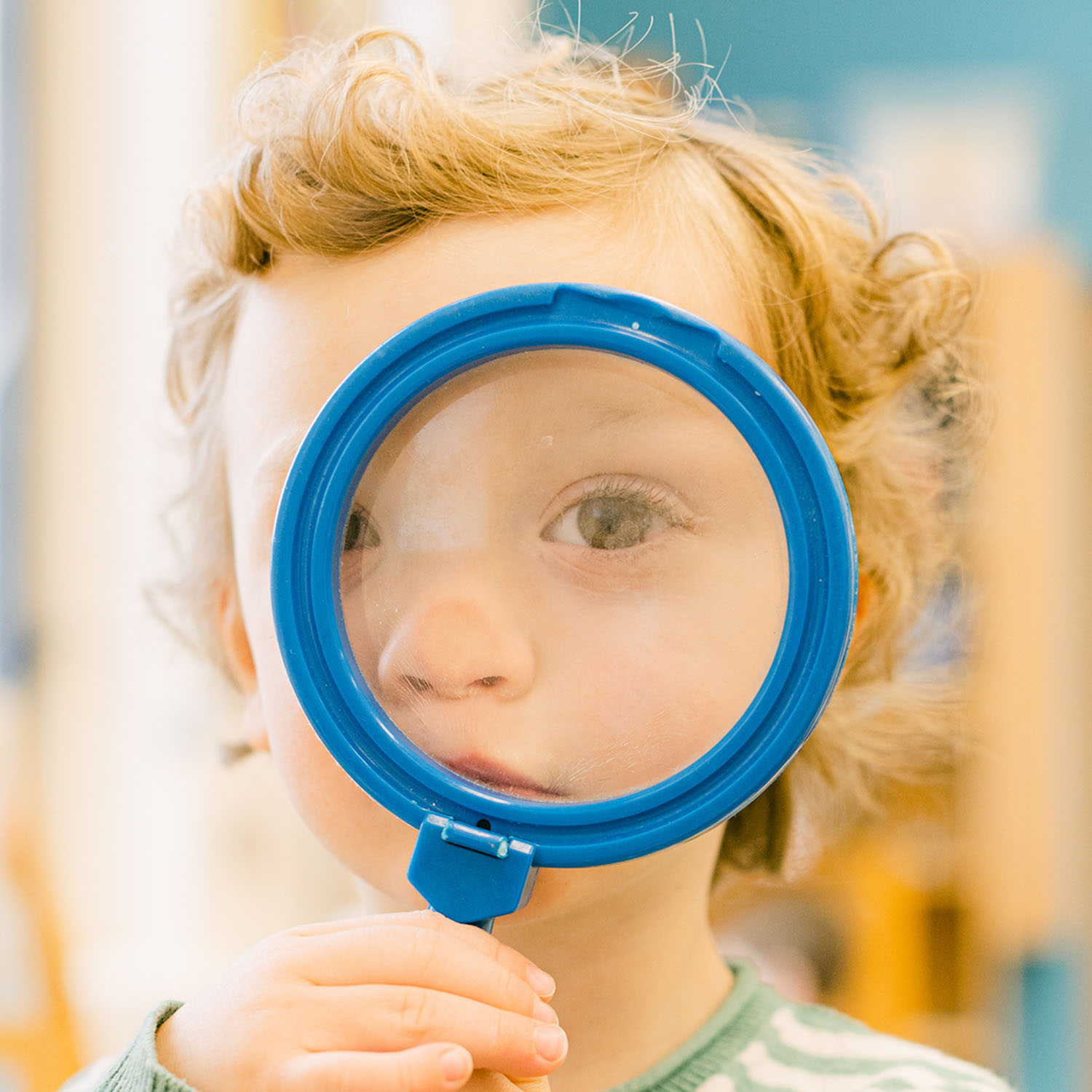 Philosophy
 "Learning through the power of play!"
Children's Creative Corner Co-operative Nursery School is a non-competitive environment, which offers a varied and stimulating play experience for children. In a comfortable and stimulating group setting, children are offered the opportunity to make a smooth transition from the home to the community.
The primary goal of our school is to encourage individuality in our children, allowing them to grow, to create and to learn so that they will develop the confidence and the ability to take risks. The development of skills is taught within the context of this goal.
Our Program
Children's Creative Corner Co-operative Nursery School offers morning and afternoon programs from September to June.
The school is closed for the holidays in December, statutory holidays, and March break. We remain open for PA days.
Children aged 2 to 4 years learn and thrive with our "learning through the power of play" school philosophy.
2 Morning program
For children 2 years old by the end of the calendar year; 10 Spaces
September 2023 – June 2024
Tuesdays & Thursdays: 9:15am-11:45am
3 Morning program
For children 3 years old by the end of the calendar year; 14 Spaces
September 2023 – June 2024
Mondays, Wednesdays & Fridays > 9:15am-1:30pm
At Creative Corner, children learn and thrive with our "learning through the power of play" school philosophy. Our 3 Morning programming also provides children with the opportunity to practice kindergarten skills, such as STEM literacy, social studies, cooperation, leadership, communication, independence and more.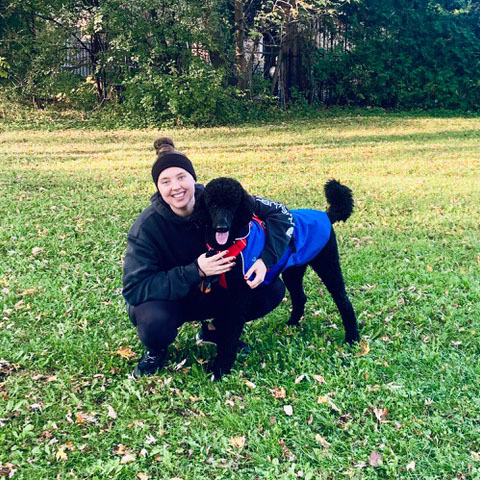 Lead Teacher
Born and raised in the Yonge and York Mills area of the city, Aislinn Schwartz (she/her) is a Registered Early Childhood Educator (RECE). Aislinn graduated in 2015 from George Brown College School of Early Childhood with Honours and received the Doug Light Award of Excellence. She has worked in several different ECEC settings across the City of Toronto, with children, families, and community members, taking on multiple roles within those early childhood settings. She loves the Creative Corner community due to the high level of parent involvement within the program and the unique structure of a Co-Operative Nursery School.
Our Teaching Assistants
Shannon Bramer is a local mom, writer, and lover of all things artsy and sparkly–especially poetry! She is the author of several collections of poetry and one book of plays. Her work for children includes Climbing Shadows: poems for children (2019), which received the NTCE Award for Excellence in poetry and Robot, Unicorn, Queen: poems for you and me (forthcoming from Groundwood Books in October 2023). Shannon brings 20 years of experience working in classrooms across the GTA as a visiting artist and TDSB lunchroom supervisor. One of her favourite places in the world is Gracefield Public School (North York, Toronto) where funding from the Ontario Arts Council allowed her to spend a year as Gracefield's poet in residence, working with both primary and intermediate students in multiple classrooms. That experience culminated with the publication of THINK CITY: The Poems of Gracefield Public School, an anthology of poems written by the students. She is delighted to be working at Creative Corner as an assistant teacher; for Shannon, children are poems: each one unique, each containing a universe within them that is vast, wondrous and endlessly inspiring.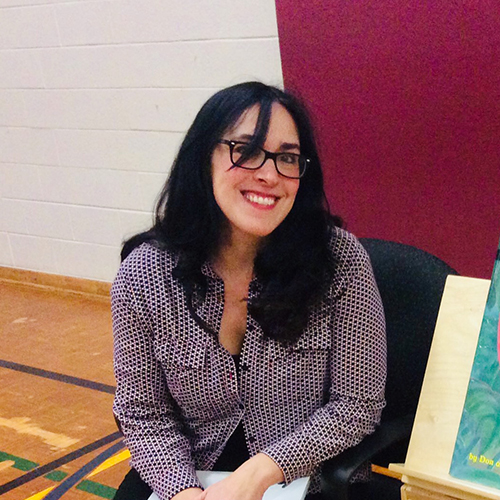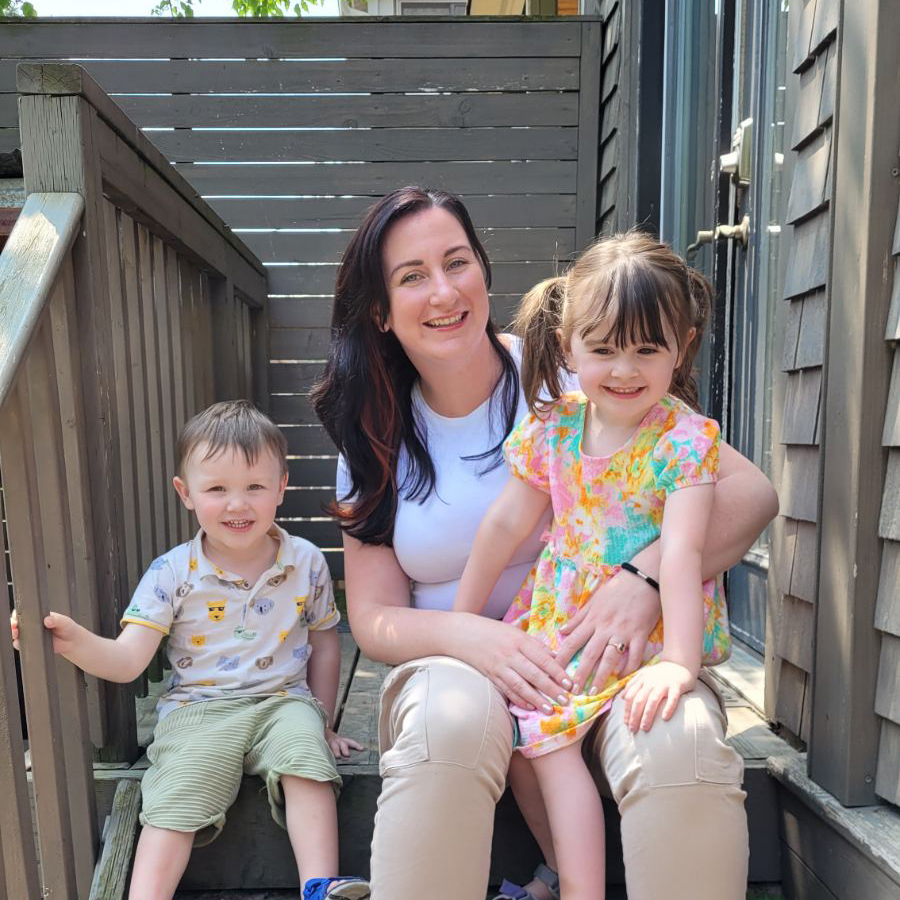 Mandy Egan, originally from Ireland, has been living in Canada for 5 years now. She loves the culture and family life that Canada has to offer. She is a local mom of two toddlers. Her daughter has just graduated from the 3AM program and her son is now entering the 3AM group this calendar year (September 23 – June 2024).
Mandy first started out as an extra helping hand when Aislinn and Shannon were short. She is now delighted to be the Teaching Assistant for the 2am program going forward.
Mandy loves everything artsy and nature and can't wait to bring that love into the classroom!
What is a Co-Op?
Creative Corners Co-operative Nursery School recognizes the value of parental involvement in a child's learning experience and a co-op is one type of school that offers parents/caregivers many opportunities to participate in their children's education.
Each member actively contributes to the school as a member of either the elected Executive or part of a committee (fundraising, or social etc.), or has an individual responsibility (play dough making, laundry etc.).
Members are also required to do duty days, which entails assisting the teachers in the classroom approximately once a month (2 Morning Program) and three times a month (3 Morning Program with Two Extended Days).
More information about our program and parent/caregiver involvement can be found in our Parent Handbook.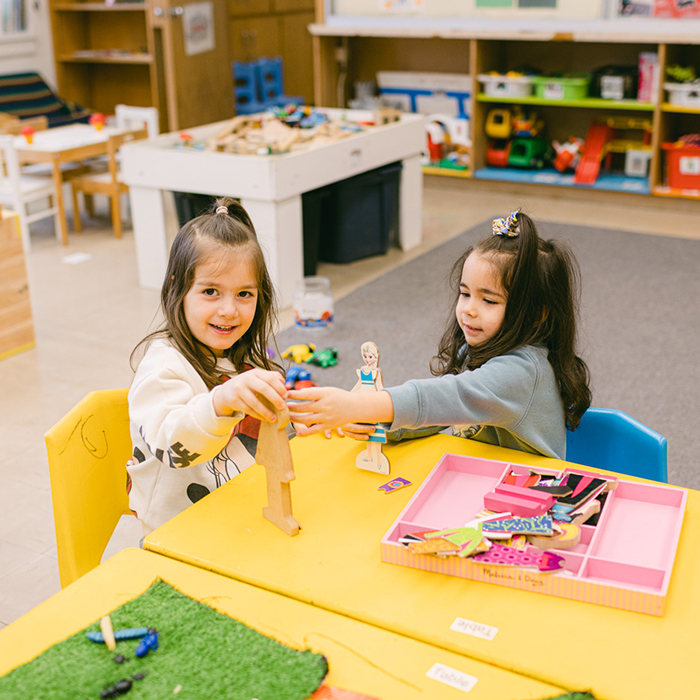 Waitlist
To place your name on the waiting list, please complete our online waitlist form. There is no deposit required, and you will receive an email confirmation once your request has been processed. You can also contact the Registrar directly by phoning the school, 416-769-4938, and obtaining the Registrar's contact information.
Spaces for the upcoming Fall school year are offered in February and March. Admission is on a first-come, first-served basis with the following exception: program alumni and present members have priority over new members.
Members who are offered a space at the school must secure it with a non-refundable deposit, which includes first and last month's tuition plus a $100 new members fee (if applicable).
Most years there is a waiting list for entry into the programs, with many more interested families than available spaces. It is advisable to submit your application form as soon as possible. If a child is not offered a space initially, they remain on the waiting list as long as they are eligible for entry into one of our programs without having to re-submit any paperwork.
Program Fees
2 Morning Program (Tuesday & Thursday)
$96.00/month
3-Morning program (Mondays, Wednesdays and Fridays)
$177.19/month
Each family pays a one time $100 New Members Fee. This fee does not apply to alumni families (i.e. returning students or their siblings).
An Activity Fee covers programming provided by external sources, either inside or outside of the classroom (past years have included Pawsitively Pets, Trips to High Park Nature Centre, or Swansea School of Dance).
2 Morning Program – $25/year
3 Morning Program – $75/year
There is a Fundraising Fee of $100 per family.
For detailed information about fees and schedules, please contact us.